Chiropractic care is a non invasive, hands-on care that focuses on nerves, muscles and bones using adjustments to properly align the body's skeletal structure. This form of healthcare is a safe, effective and has multiple benefits.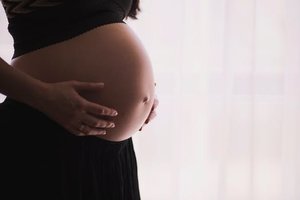 There are several musculoskeletal changes that occur during pregnancy in which include; changes to positioning of the pelvis, spinal alignment and postural changes caused by a special hormone that is produced to relax ligaments. These changes can cause discomfort and unpleasant side effects. Chiropractic care during pregnancy can help relieve some of the uncomfort as well as provide benefits such as relieving headaches, neck pain, sciatica, nausea, joint pain, etc.
Chiropractors can also provide exercises and stretches that are safe and beneficial to maintain a healthier pregnancy, reduce the time of labor and delivery, as well as prevent potential cesarean delivery and/or breech positioning.