Naperville IL Functional Rehab and PT at Victory Rehab
Many times in treating our patients we find that taking a "two pronged" approach yields the best results. Often times when a patient presents with musculoskeletal pain there can be a complicated breakdown of the muscles and joints surrounding the area. Chiropractic adjustments often work wonderfully in dealing with the joint issues a patient may be experiencing, however, often times that is just one aspect of the care needed. Frequently we have to address the muscles, tendons, and ligaments that have a great impact on the joint itself. This is where therapy and rehabilitation play a large role in the recovery of our Naperville patients.
By regaining strength in specific weak muscles as well as lengthening the tight tissues surroundingthe effected areas we are able to treat the underlying cause of many of our patients issues.
Being trained in functional rehabilitation as well as therapeutic exercises both Dr. Tom and Dr. Chris have achieved great success in working with patients in Naperville IL, getting their best and most long lasting results. Our doctors have experience working with the highest level professional athletes working on therapeutic exercises and functional based rehab exercises to help them get back to their respective sport. Here at Victory Rehab we have taken that same approach with all our patients regardless of their athletic background or current complaint.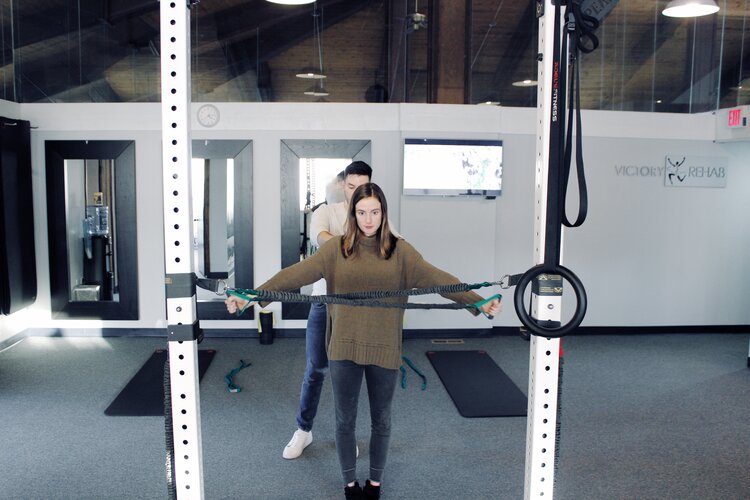 Click the above button to make an appointment with one of our fantastic Naperville IL Victory Rehab chiropractors.