A question that we often get asked about at Victory Rehab – chiropractic clinic is "do you have a recommendation for a bed that is good for my back?".  So I would like to take a moment and discuss what kind of questions you should ask when looking to purchase a new mattress.  
Tip 1:
Firm mattresses are not necessarily the best option.  In fact, research has indicated that a "medium-firm" mattress is the best option for individuals who are experiencing back pain.  As a chiropractor this is a key point for a lot of our patients.
Tip 2: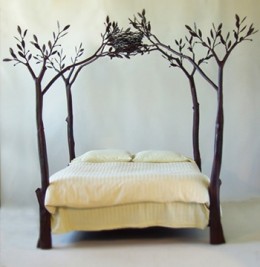 Pillow Tops are made for heavier individuals. Lighter individuals sometimes do not weigh enough to compress the pillow top down into the support system of the mattress. Heavier individuals typically find a pillow top more comfortable.
Tip 3:
Try the mattress in the store. You should lie on the mattress for at least 10-15 minutes while in the store to get a "feel" for it. Do not feel pressured into rushing such an important purchase.
Tip 4:
Find a mattress with a good warranty. Typically a good mattress will have a 10 year, full replacement warranty.
Tip 5:
Shop at a place that specializes in the sale of mattresses. There are plenty of great options here in Naperville when looking. (Sealy, Serta, Tempurpedic, etc..)
Tip 6:
Protect your investment by getting some kind of water-proof protectant because stains will often void your warranty.
Tip 7:
See if the sales associate will negotiate the delivery. Most stores are flexible and will offer delivery at no charge to the customer.
The biggest thing is taking your time and comparing not only brands but models as well.  You are spending a lot of money and presumably are going to have this bed for a long time to come.  Many problems we see as chiropractors are sleep related.  Sleep is a huge factor in managing back pain and preventing future chiropractic problems from occurring.  Naperville offers a wide variety of stores that should fit your shopping needs. 
If you have more questions about this or any topic related to any of our chiropractic services, do not hesitate to contact us and make an appointment with some of our specialists.