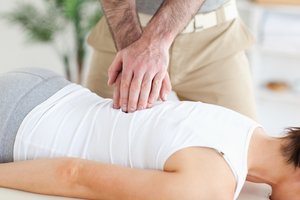 If you're in human resources and are looking for a way to help your employees stay healthy and happy in the new year, consider implementing a corporate wellness program. Victory Rehab, a chiropractor in Naperville, has put together a corporate wellness program that's available at no cost to local companies. Here's what you can receive when your business partners with the chiropractor in Naperville.
Benefits Of A Corporate Wellness Program
When your company partners with a chiropractor in Naperville for a corporate wellness program, you'll find a lot of benefits. These include a marked decrease in absenteeism, employees who have more energy, reduced health care costs, increased employee satisfaction and higher productivity. Basically, employees who are happy and healthy, work harder and more productively, all the while enjoying their time at work. They see that their employers value their health and well-being and are more satisfied with their workplace. They're also less likely to look for a new job, which can reduce human resources and retraining costs.
A Chiropractor In Naperville Can Provide Onsite Massages
Workplace stress is one of the biggest reasons that employees look for a new job. If your employees have been working harder than ever, reward them with an onsite massage. These massages typically take place for 10-25 minutes and occur when the employee is fully clothed to help employees who may have never had a massage feel comfortable. The massage therapist focuses mostly on the upper back, neck and shoulders — all typical problem areas for people who sit and work at a computer all day. Employees can leave their massage feeling energized and ready to face the rest of the day. Additionally, massages in the workplace can help relieve fatigue and lower anxiety, as well as enhance creative thinking and problem solving.
A Chiropractor In Naperville Can Help With Health Seminars
Lunchtime in the workplace could be grabbing a quick burger and fries at the local drive thru or it could be an opportunity for a lunch and learn seminar. Popular lunchtime seminars from a chiropractor in Naperville could teach employees about proper nutrition, how to reduce stress or even how to stay fit, even if your job requires that you sit behind a computer all day.
A Chiropractor In Naperville Can Help Coordinate A Biggest Loser Contest
If your employees are mostly sedentary, it can be difficult to encourage them to get moving. This is how a Biggest Loser contest can help. People who try to lose weight alongside a friend are more likely to be successful and keep their weight off long term. Imagine your whole office cheering each other on as they make efforts to get healthy! When you use a chiropractor in Naperville to coordinate your Biggest Loser contest, the program starts with health nutrition advice and exercise counseling. The program can be done individually or in teams and tailored to your specific office.
These are only a few ways that Victory Rehab, a chiropractor in Naperville, can help with your company's employee wellness program. If you're interested in learning more about the program from Victory Rehab, please contact us today at (630) 857-3704.