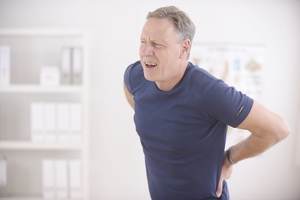 Are you seeking a top Naperville chiropractor to address pain brought on by exercise? Here at Victory Rehab, we often work with patients who have found themselves plagued with injuries and physical ailments after starting a new workout program. What they initially thought were just the aches and pains of exercising dormant muscles, eventually began to hurt to the point that they felt that they needed an expert opinion to ensure that there wasn't something more serious going on with their physiological well-being. That's when they come to us and our team of licensed, certified chiropractic professionals.
While, it's not uncommon for individuals to experience some discomfort when beginning a new workout routine, here at Victory Rehab, our Naperville chiropractor experts can help these patients determine if there is something more serious at hand with their current physical conditioning. By proactively working with these patients as quickly as possible during the pain process, we are best able to effectively manage their condition before something significant and/or chronic occurs.
The Benefits Of Teaming With A Naperville Chiropractor For Your Pain Management Needs
If you've recently started working out and are experiencing pain and discomfort that you feel may be indicative of a more serious issue, you may be an ideal candidate for Victory Rehab. Our progressive Naperville chiropractic team of experts offers holistic healing treatments and drug-free pain management strategies to help our patients live as their very healthiest selves. Beyond back, neck and joint treatments, we also proudly offer comprehensive solutions for a wide range of ailments and conditions including:
Headaches and migraines
High blood pressure
Sleep disorders
Arthritis
Fibromyalgia
Chronic fatigue
TMJ dysfunction
We also treat a host of other acute and chronic issues that may be stopping you from achieving optimal holistic health and wellness. By working with us for your pain management needs, we can help prevent your existing disorder from progressing while striving to minimize, and even eliminate, your current discomfort.
Victory Rehab: What Our New Patients Can Expect From Our Naperville Chiropractor Team
Here at Victory Rehab, we truly understand that beginning the chiropractic process can feel overwhelming at first; that's why we partner with each of our patients throughout every phase of treatment. First, we will work to identify your current condition and locate the core cause of your pain. Once we know how and why the pain is being caused, we will work with you to create a personalized treatment approach based on your specific needs, routine and convenience. Working with Victory Rehab means that you'll never have to settle for a cookie-cutter chiropractic approach. Instead, we partner with our patients to design a customized treatment strategy and solution to ensure you enjoy optimal results. No matter where you are in the pain management process, our team of licensed, certified and highly-experienced Naperville chiropractors can help put you on a path to better health. Want to hear more about our innovative treatment approach? Contact us today at https://www.victoryrehab.com/make-appointment/.